Current Addiction Statistics for Orange County California
There was a study conducted in Orange County, California to verify the addiction statistics to monitor and extend assistance for those individuals who are currently addicted due to several factors. Based on the statistics result, the data shows that addiction has increased up to 51% between year 2000 and 2012. In just a short span of time, this sudden increased makes us think that drugs and alcohol have a tremendous influence among all individuals.
Worst thing happening right now, addiction is also blamed to be one of the reasons causing many deaths as well in Orange County. More than one-third or estimated as 35% are counted to cases of overdose deaths because of using multiple types of drugs and taking alcohol at the same time. An investigation appears that commonly used substances for drug intake are those that are prescribed medicines like pain medication. Some deaths were accidental, 8 out of 10 addiction deaths were due to overdose. This report is really frightening which makes us think, is this place still safe to live in especially if you are raising kids?
Though a large volume of addiction has been presented, it still said that there are some cities in Orange County that are in the coastal regions that have higher volume rates of death and hospitalization due to drug and alcohol intake. This is compared to other cities surrounding them. As a matter of fact, due to drug and alcohol overdose, more than 5,000 people in the Orange County have been hospitalized. In addition to that, about 600 residents die every year and that is indeed quite alarming. Among these overdose deaths, one third of it was caused by using multiple drugs and alcohol at the same time. On the other hand, about 8 out of 10 deaths were accidental and about half of the unintentional death was due to the overdose of prescription medications.
The number of people who are in need of addiction treatment due to heroin abuse has also increased in the Orange County. In fact, according to the data from the Coroner's office, there has been an increase of about 400 people in fatal overdoses in 2015. About 286 of these people who have died because of their addiction used OxyContin, Vicodin, Percocet, and Heroin. Also, it is said that it does not only affect the people in Orange County for it also affects people in the Unites States as well.
The more popular these drugs have become, the more people have died due to drug poisoning. As a matter of fact, it is said that 4,500 California residents died back in 2014 because of it. Such statistic shows that it has increased about 50% from 2002. Apart from that, there has also been a 30% increase in age adjusted drug overdose death rate. It is also said that more Californians die from drug poisoning than car accidents and more Californians die because of drug overdose as compared to those who have died because of murder. This only goes to show that there is a need to increase the number of Orange County Rehabilitation Centers but of course, having more of it does not guarantee that the number of drug addicts, as well as deaths and hospitalizations that are related to it, would decrease if people are not willing to change themselves and undergo the addiction recovery process.
Just like what was mentioned before, prescription drugs are the ones that are commonly abused in Orange County. It is said that 1 person dies every other day there. When you think of it, these drugs are prescribed to make people feel better and to reduce the discomfort and pain that they are feeling and not to be a source of addiction. Nevertheless, there is not enough safeguards in Orange County to ensure that just the right amount of it is being circulated. Taking them is not an issue at all, especially if it has been prescribed. It only becomes a problem once it is misused or overused.
How Broadway Treatment Center can provide treatment for and ease fears of these addicted individuals
Drug addiction maybe threatening for some who do not know how to fight it, but a hope to conquer it can be fulfilled by Broadway Treatment Center. That is why they have certain programs that can be utilized to help these people cope up with this type of crisis in their life.
Alcohol and drugs are both toxic. They do have detoxification program to cleanse or remove the unwanted and harmful chemicals in their body which came from alcohol and drugs. This program closely monitors the withdrawal symptoms until they finally finish the detoxification stage. There are some patients who suffer from too much pain during this stage but they have experts who are well-trained to assist and train them with a pain management technique.
By utilizing state-of-the-art technologies and valuable techniques, they have come to develop a world-renowned Substance Abuse Treatment Program. They have a peaceful and stress-free environment in accordance to one of the basic needs of an addict, which is relaxation. In this center patients are well-respected and know there is nothing to be afraid of.
They want these addicted individuals to join fun activities which they conduct to make living in the center more fun rather than thinking that it is purely a treatment process. Broadway aims for a spiritual well-being to be attained by their patients, that is why they included the Christian Track on the program components. Aside from healthy mindset and emotional feeling, they also need to feed the spiritual well-being of these persons.
Broadway Treatment Center offers intervention services as well. This will serve as an invitation for them to seek help from an Intervention Expert who will assist them. These experts will give them strategic one on one confrontations but still making sure that it is going to be done in a non-aggressive way to avoid any emotional aggravation to the patient. Another program conducted is Unique Addiction Therapy. Everyone who attends Broadway will be treated based on their strengths and weakness. The therapy that they are going to provide will be performed in best care to achieve their goal for long-terms success.
Since addicts are also suffering from mental illness, they produce a certain kind of program which is the Jail Diversion Program. The goal for this is to make patients feel that they should be treated rather than being jailed. Instead of wasting their time in jail, they addiction will be treated because the center determines that some addicts who are being jailed tend to relapse. The stressful environment in jail and other people who are imprisoned there too are suffering the same problem. Addiction greatly disturbs the quality of life. It can prevent an individual from being employed, continuing their education, and effects family relationships. These factors may also be one of the reasons why an individual became addicted. They will be educated on how to be a better person and make their lives useful in different ways.
Broadway's programs will help them enhance their skills and will give them a chance to prove their worth. But to attain this they will be provided a life-skills training program which is an opportunity to learn and grow. Once they graduated from the education assistance provided to them they will be assisted this time for employment opportunities using those new found skills and education. Their program also teaches these individuals to do chores like simple cooking and budgeting. In this way, they still have some activities to do and spend time in a more productive way.
Sober coaching is also one of the services that Broadway will give each patient, which is an encouragement for them to continue life's journey though there may be some obstacles that hinders them from recovering. Once the patient has completed all the necessary stages for drug recovery, Broadway makes sure to it that the goal they implemented is for a long-term recovery of a patient. Broadway is a one of a kind treatment center and always finds means to make everything happen when it comes to continuous recovery. Their encouragement and support to humanity is an inspiration to make us feel responsible with our lives as well as other's lives.
Couples Rehabs aims to provide people with long term Orange County Rehabilitation. After all, drug addiction is not a joke nor is it something that can be stopped overnight. It would also depend on the willingness of the patient to change their habit and their dependency on alcohol and drugs as well. Nevertheless, below are few of the things that you can expect from Broadway.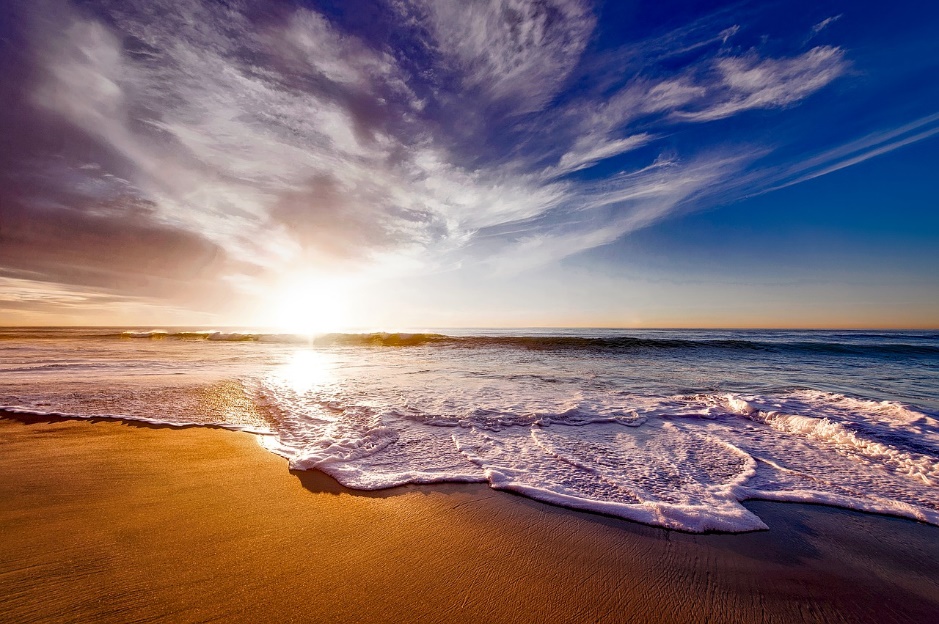 Solve underlying issues
Addiction would never be solved if the root cause of the problem remains unknown and untreated. Broadway's addiction treatment center, takes an ample time discovering and resolving the issues that have led to their patients to becoming an addict. The patient also undergoes the detoxification process and then afterwards, the actual residential treatment would be started. They also give an ample amount of time for the patient to be able to adjust to the environment in the center and to life without drugs and alcohol.
Break the cycle of dependence
At the Orange County Rehabilitation center, the patients can focus on their addiction recovery process for the center is completely free from any distraction. With great focus, there is also no doubt that they would be able to break the cycle of dependence on drugs and alcohol. Of course, doing such thing would never be easy but it is not an impossible thing at all, especially with the help of the treatment center. Also, the cycle of dependence is not the only thing that the center can help their patients with for they can also help their patients identify and eliminate the destructive habit patterns that they have. In other words, they not only aim to help their patients sober up for they aim to help their patients completely recover from their addiction.
Learn things with the help of counselors
People who have decided to undergo addiction treatment often finds themselves feeling lost. They don't know what to do or where to start to fight their addiction that has been ruining their life. However, Broadway treatment center has counselors who are willing to guide these people who have become addicted to drugs and alcohol in every step of the way; in order for them to be able to get past their addiction and have a better life ahead of them. Also, they not only teach their patients how to overcome addiction but they also teach them how they can prevent relapse and how to live their lives away from both drugs and alcohol. Not only that, they have an access to the tools for a faster recovery.
Support from their peers
While some people have decided to pursue addiction recovery by themselves, most of them have not been successful at it. Why? It's because it is something that you cannot fight alone. As a matter of fact, support plays an important role in the recovery of an addict. Of course, friends and family are there to provide support but one of the best support systems that an addict can get is support from a peer who has undergone the same experience as them. At Broadway Treatment Center, the patients can learn from one another. They can share their experiences and at the same time, give advice, which is one of the keys towards a successful recovery.
In the case of Orange County California, it is never too late for them to reduce the number of drug and alcohol addicts, especially when treatment centers like Broadway treatment center exist. There is still hope that more people would be able to recover from addiction and more people would be able to realize the real value of life.